e-Bayad mo! Social Media Campaign
To operationalize Agenda #11: Implement the Digital Payments Transformation Roadmap 2022-2023 of the BSP under the E-Commerce Philippines 2022 Roadmap Strategy 5 to promote cashless transactions and increase uptake of digital payments, the DTI E-Commerce Division initiated a social media campaign to encourage consumers and online merchants to use digital payments. Under the Digital Payments Transformation Roadmap, BSP targets 70% of Filipino adults are financially included (access to credit, bank account, digital wallets) and 50% of total retail payments volume is digital. Based on 2021 records, 53% are banked, and 47% are unbanked, and substantial progress is seen in the increase of digital payments share to total transactions now at 30.3%
"e-Bayad" is derived from the Filipino term "ibayad" which means "to pay." With the creative tweaks of its wording, e-Bayad was created embracing ibayad mo na—electronically paying bills, services, or transferring money, which means doing them in a faster, easier, and more convenient way.
The overall objective of this campaign is to Build Trust in Digital Payments. To increase the number of consumers doing cashless transactions and to drive the e-commerce metric of account ownership at financial institution (% of population age 15+).
With the goal to promote financial inclusion and digitize merchant payments, the campaign consists of online posters, GIFs, and AVPs, that aims to raise consumer protection awareness, digital literacy to mitigate risks on online transactions and encourage businesses and consumers to adopt digital payments.
e-Bayad mo! AVP
e-Bayad mo! GIFs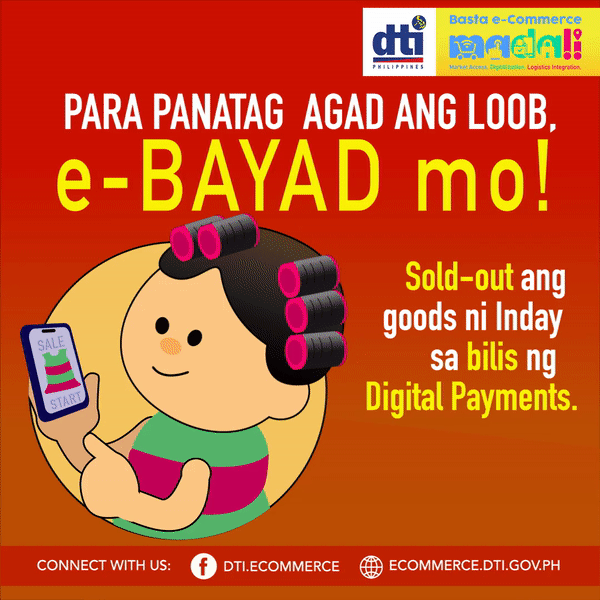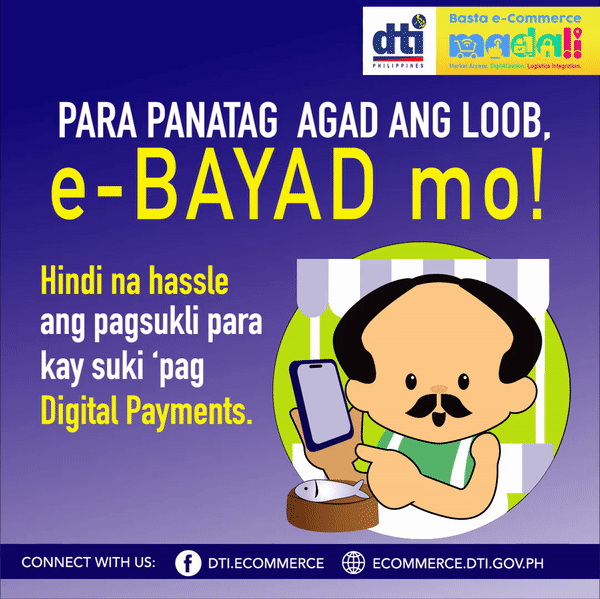 e-Bayad mo! Posters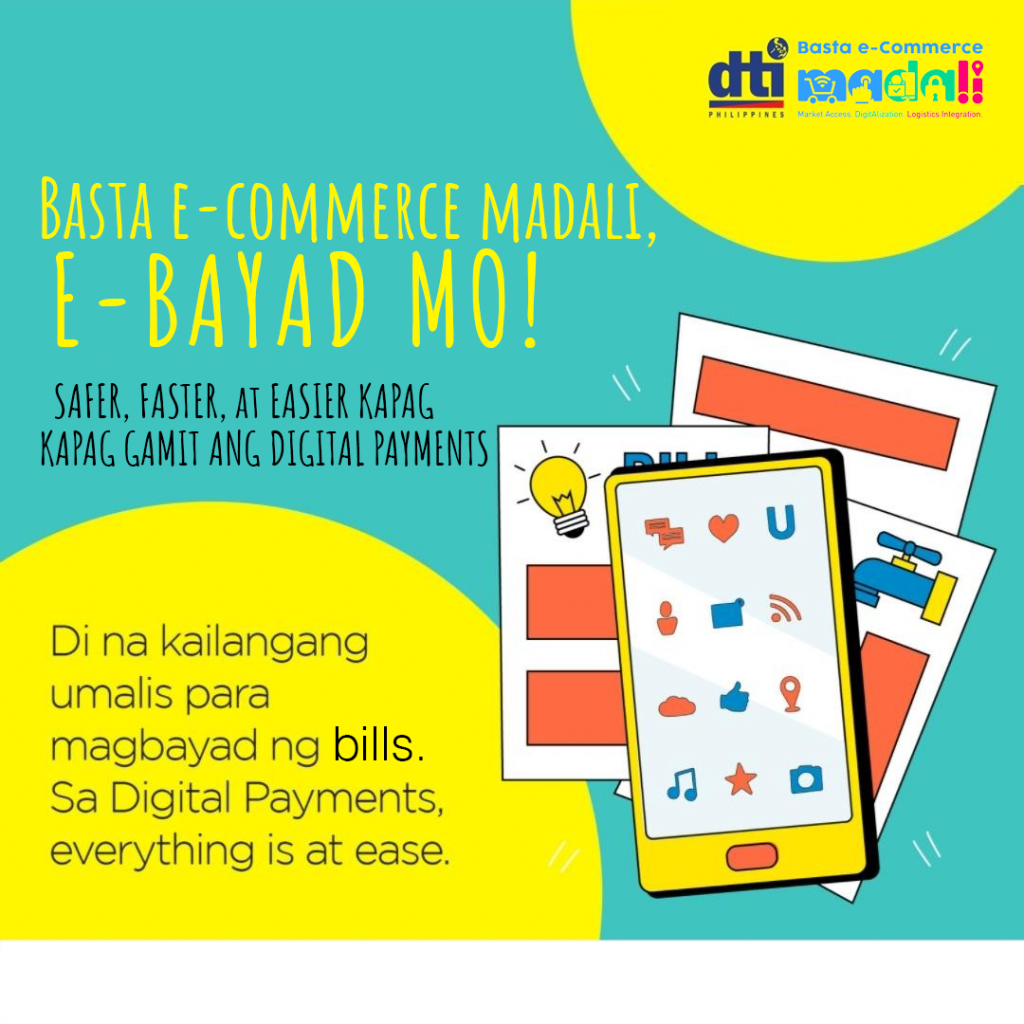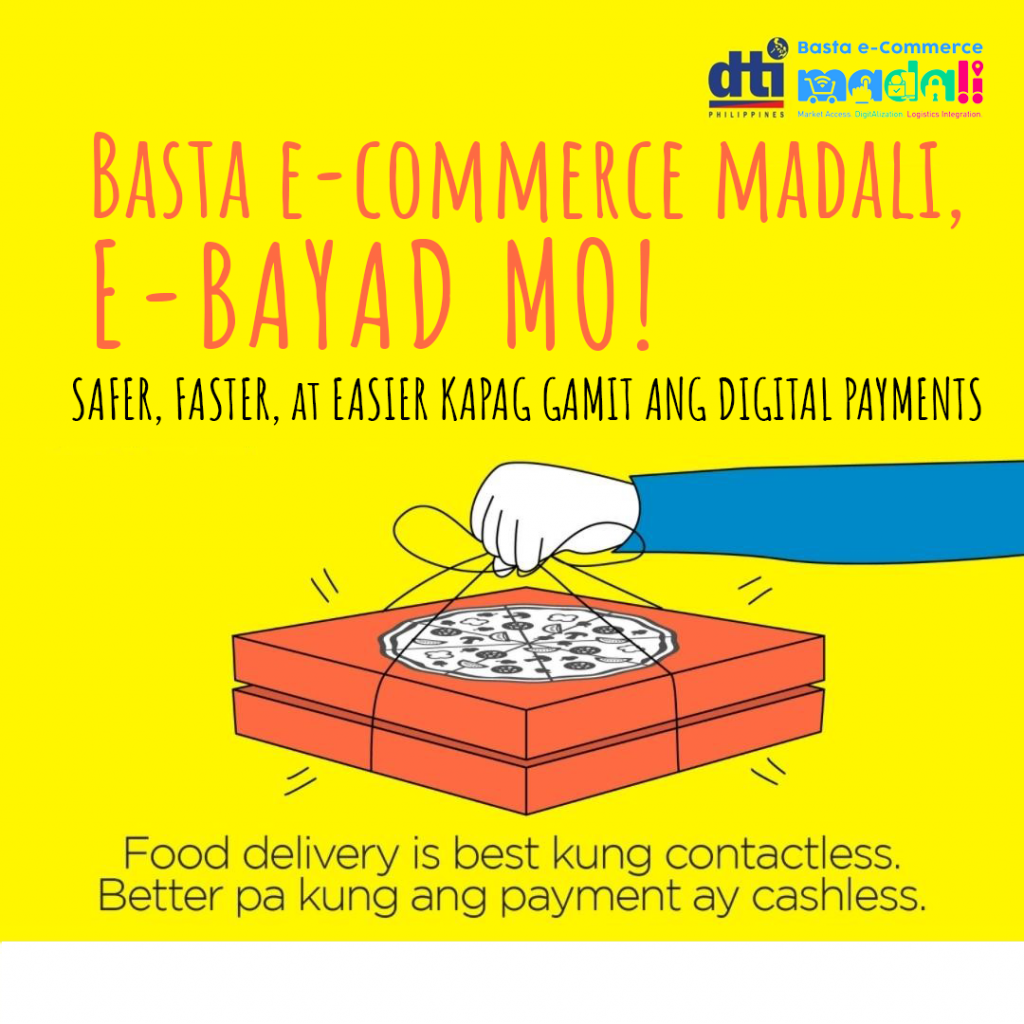 e-Bayad mo! 6 Packs